Bio-UbiquinolTM QH 100 mg
Regular price
€30,53
/
Tax included.
---
Low stock - 3 items left

Inventory on the way
Supports immune system, bones, teeth and muscles
Small pearls with 5000 IU of pure vitamin D3 in cold pressed olive oil
Ensures good bioavailability as vitamin D is fat soluble
For the Immune system, bones, teeth and muscles
Vitamin D is important for absorption of calcium
Chosen for Scientific Studies
Manufactured under Danish pharmaceutical control

 

(1)
What are D-Pearls 5000 IU?
D-Pearls are small, soft gelatin capsules with 125 μg (5000 International Units) of pure vitamin D3 in each capsule. The vitamin D is dissolved in high quality cold-pressed olive oil to improve absorption in the digestive system as vitamin-D is a fat-soluble vitamin. The capsule size makes them easy to swallow, but they can also be chewed. Research has shown that D-Pearls have a high absorption in the body. (2)
Safety and quality
At Pharma Nord's factory in Vojens, Denmark, both medicines and dietary supplements are produced, which makes it possible to carry out the same control with dietary supplements as is already done with medicines. Both dietary supplements and medicines are examined on the basis of a carefully determined plan - which ensures that the products contain what the specification says. This gives consumers an assurance that each D-Pearl contains the amount of vitamin D listed.
D-Pearls has been on the European market since 2007.
The need for vitamin D :
Research has shown that in terms of the amount of vitamin D in the blood, a daily supplement of vitamin D is more effective than larger weekly or monthly supplementations.
In order to prevent low vitamin D supplements are generally recommended for: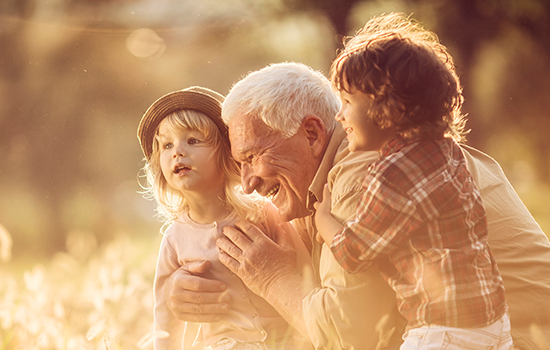 Children aged 0 – 2 years (vitamin D as drops)
Pregnant women
Children and adults with dark skin
Children and adults who wear fully covering clothes in the summer time
People who do not spend time outdoors in the daytime or generally avoid sunlight
Nursing home residents as old people have reduced skin synthesis, and also gut absorption of vitamin D
People older than 70 years
Anyone who, regardless of their age, are at increased risk for osteoporosis

Vegans and vegetarians are advised to adhere to the official guidelines for sun exposure and possibly take a supplement of vitamin D during the winter period.
Blood levels of vitamin D can be determined by a blood test that measures the unit 25-hydroxyvitamin D (25-(OH)D) and is expressed in nmol/L or ng/ml. We are talking about vitamin D deficiencies at different levels in the blood below 50 nmol/L or 20 ng/ml.
Vitamin D status is graduated in the following way:
Unit: nmol/l

Unit: ng/ml ~ µg/L

<12 nmol/L: Severe deficiency
12-25 nmol/L: Deficiency
25-50 nmol/L: Insufficient
>50 nmol/L: Sufficient
75-150 nmol/L: Optimal level in individuals with fragile bones and kidney patients
>approx. 200 nmol/L: Risk of overdose

<5 ng/ml: Severe deficiency
5-10 ng/ml: Deficiency
10-20 ng/ml: Insufficient
>20 ng/ml: Sufficient
30-60 ng/ml: Optimal level in individuals with fragile bones and kidney patients
>approx. 80 ng/ml: Risk of overdose
> = greater than
< = less than

Vitamin D Conversion
 
1 nmol/L = 0,4 ng/ml ~ 0,4 µg/L

Measurement of vitamin D
The safest way to know one's vitamin D status is by means of a blood test. However, for normal, healthy individuals there is no immediate need to measure blood levels of vitamin D. For certain groups, however, it is advisable to gauge their vitamin D status.
For instance, people with a lifestyle that gives reason to believe that they could benefit from checking their status. Besides the obvious factors that limit vitamin D such as lack of sunlight and poor diet, there are more subtle causes such as the fact that some types of medicine may affect the body's vitamin D absorption, thereby increasing the need for this particular nutrient.
240 Softgels
1 capsule contains
 
 
% RDA*
Vitamin D3

 

(as cholecalciferol)
125 mcg
 
 625
*RDA= Recommended Daily Allowance
Directions
One (1) softgel capsule per day or as directed by your qualified healthcare professional.
Do not exceed recommended amount. To be taken with a meal.
Pregnant and lactating women and those on medication should consult their healthcare professional before use.
(1) Pharmaceutical control: The product is a dietary supplement manufactured and released under the supervision of a M.Sc. in Pharmaceutical Sciences.
 
Other ingredients
Olive oil,
gelatin,
vegetable glycerin,
purified water,
iron oxide.

Storage
Room temperature and out of direct sunlight.
Keep out of reach of children.
Use collapsible tabs for more detailed information that will help customers make a purchasing decision.
Ex: Shipping and return policies, size guides, and other common questions.